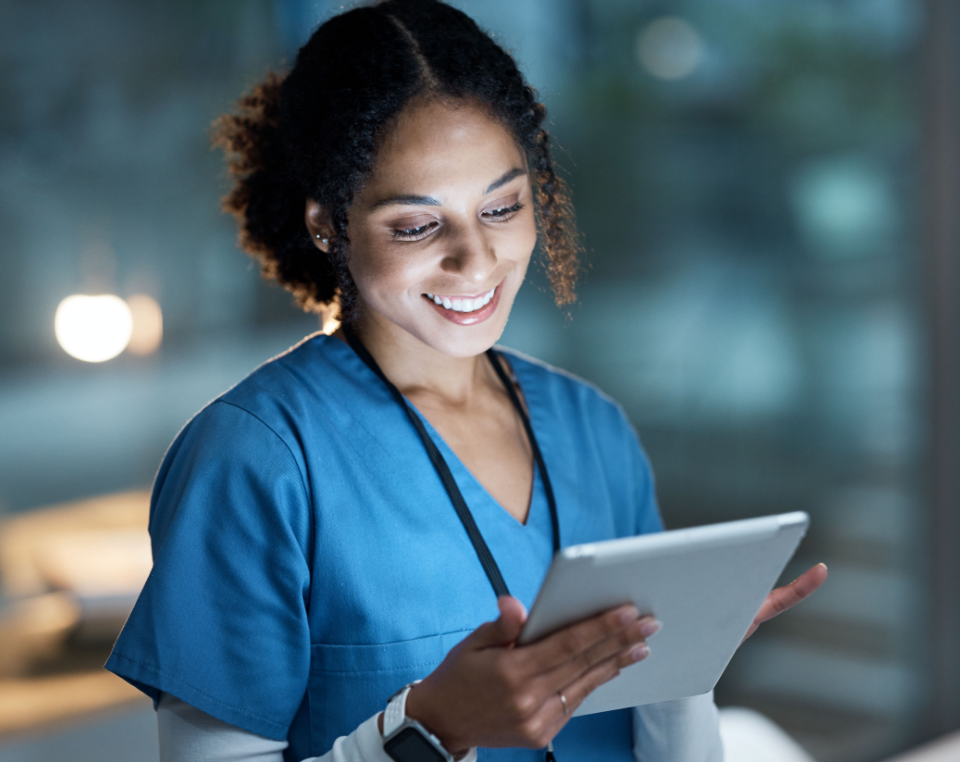 HospiceWorks is revolutionizing the hospice industry with cutting-edge technology
We Have Developed A Sophisticated Software Solution Designed To Enhance Clinical Staff Satisfaction While Improving Overall Patient Care.
At HospiceWorks, we understand the importance of streamlining clinical processes. Our software offers faster clinical charting, AI-powered speech-to-text, optimizing workflows, and ensuring seamless scheduling.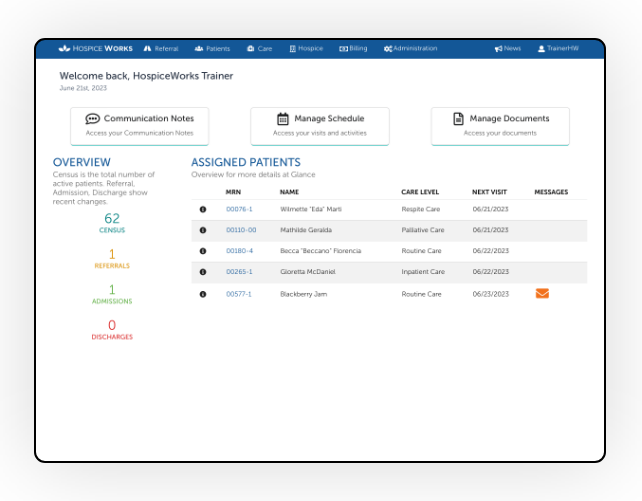 Modern Design For A More Efficient, Accurate And Happy Staff. AI-Powered Speech Recognition Increases User Satisfaction And Productivity.
Optimize The Process Of Scheduling Visits While Providing Multiple Calendar Options To Enhance Scheduling For Care Plans.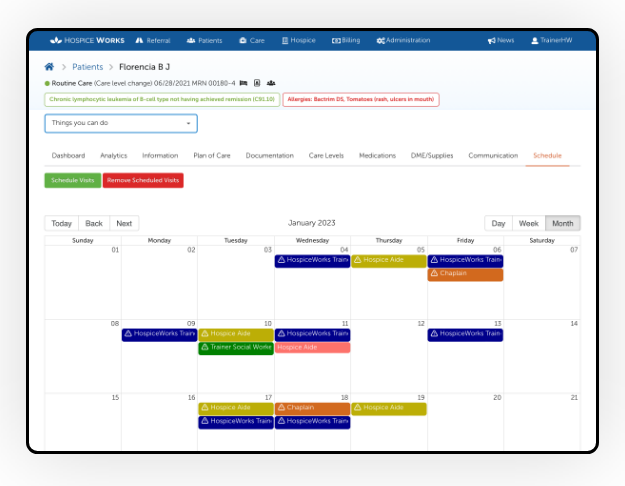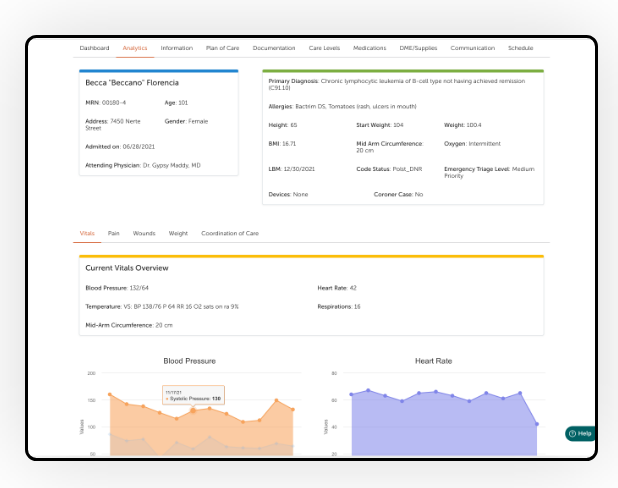 Real Time Data Insights Provide Visual Information And Trends To Help Clinicians Make Informed Decisions For Optimal Care.
"I am a huge believer in HospiceWorks, it is going to be a new standard in Hospice!"
Hospice BSN, RN Operations Director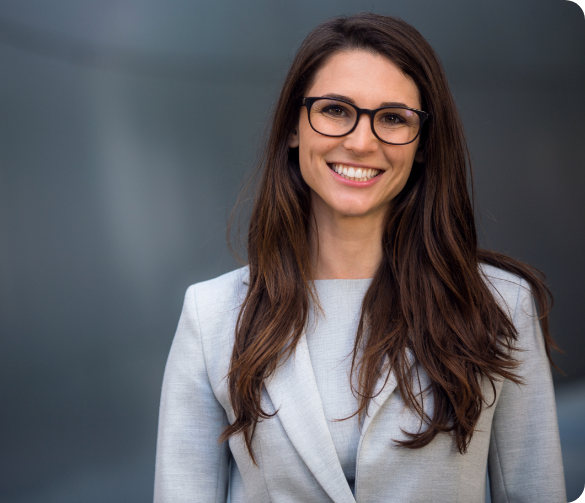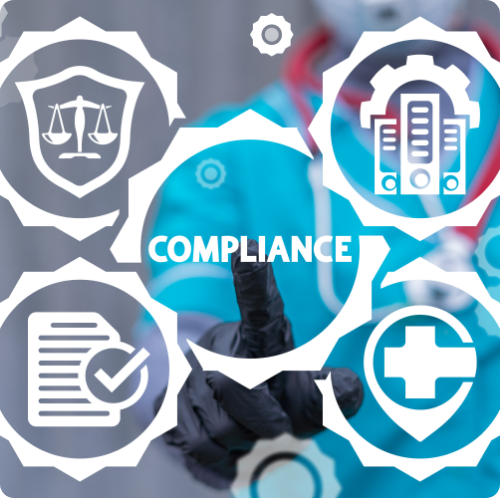 Hospiceworks Compliance Rules System Enables The Knowledge Of Hospice Regulatory And Best Practice Standards To Assist In The Audit And Compliance Process.
Through The Use Of A Cloud-Based Automatic Save/Load Engine, Clinical Documentation Is Never Lost. Our System Recognizes The Importance Of Maximizing Productivity By Automatically SAVING Changes.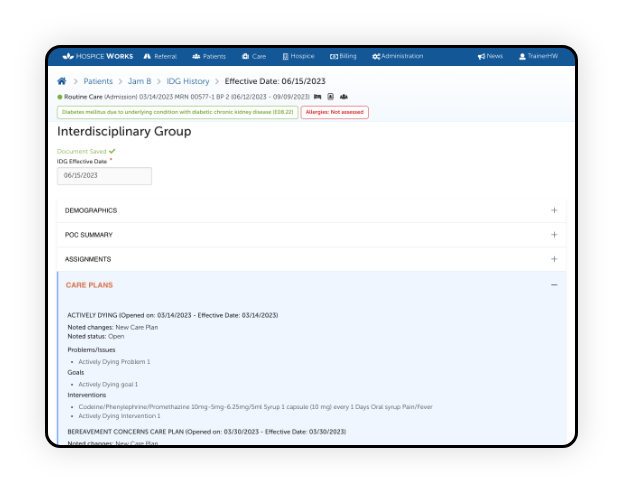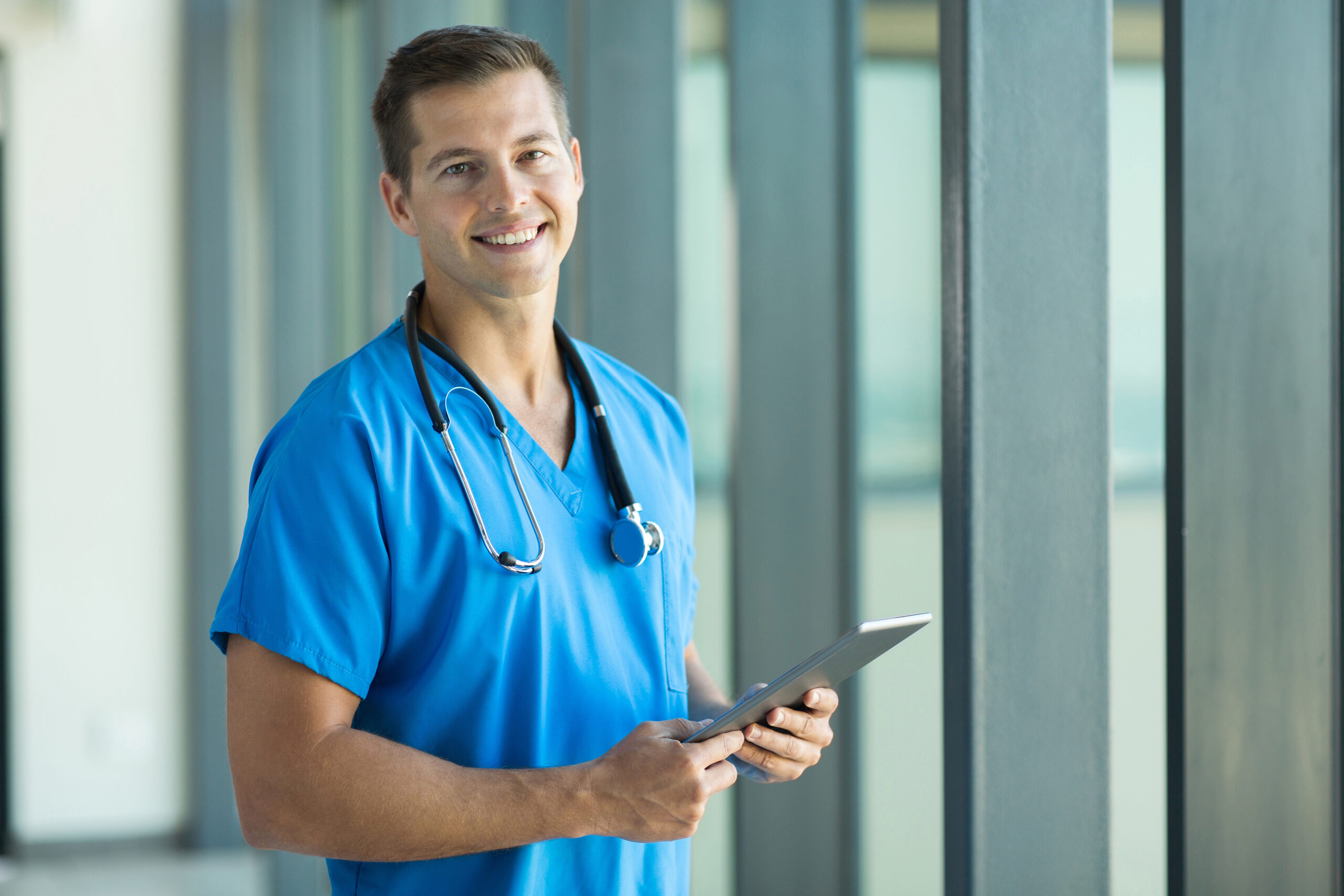 Modern Design For A More Efficient, Accurate And Happy Staff. Increases User Satisfaction And Productivity Across An Organization Which Results In Time/Labor Savings
Easy To Follow, Online Documentation And Videos Which Takes You Step By Step Through Processes Of Using Our Software So You Can Take Full Advantage Of All The Features. Designed With The End User In Mind, Regular People Can Use Our Software, Without Any Technical Knowledge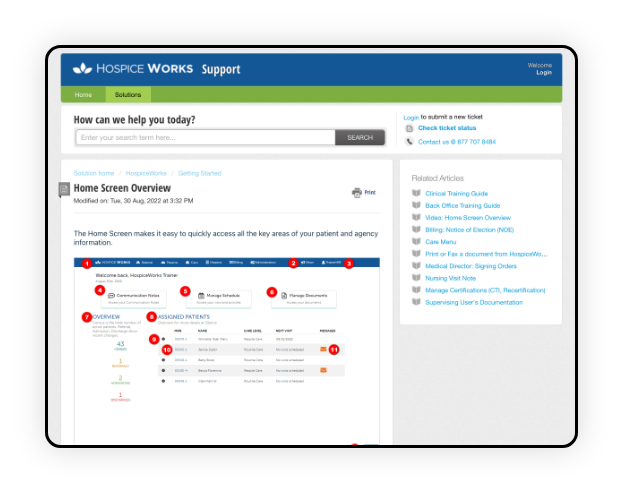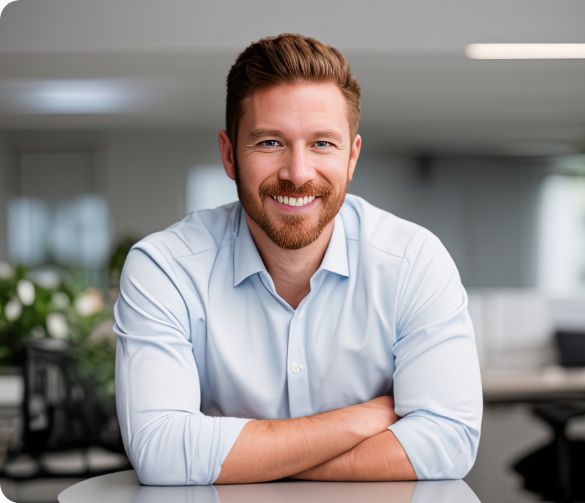 "HospiceWorks is easier to use, it has a great knowledge base that has helped our new users learn it quickly."
HospiceWorks is an EMR platform that prioritizes hospice care.
Do You Associate Quicker Documentation With Diminished Compliance? Reconsider That Assumption. The Innovative Interface Of Hospiceworks Significantly Enhances Compliance Levels Due To Its User-Friendly Nature. This Enables Your Healthcare Team To Dedicate Their Attention More Efficiently To Patient Care, Rather Than Grappling With Outdated And Inefficient Hospice Software Systems.
The Benefits Are Multifold: More Productive Time Spent With Patients, Less Wasted Time Navigating A Cumbersome EMR, A Mutually Beneficial Situation For All Parties Involved.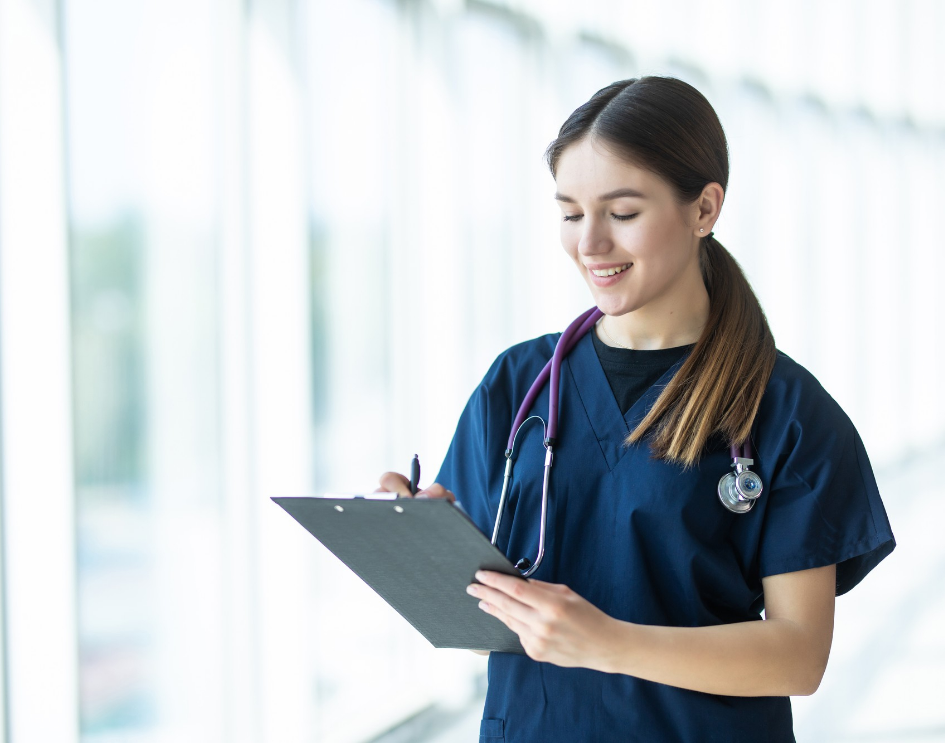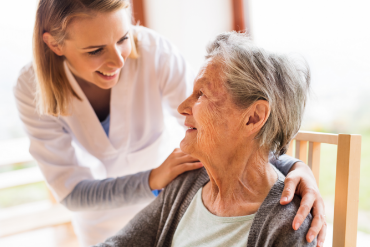 By Simplifying The Documentation Process, Clinicians Can Allocate More Of Their Valuable Time Towards Delivering Quality Care To Patients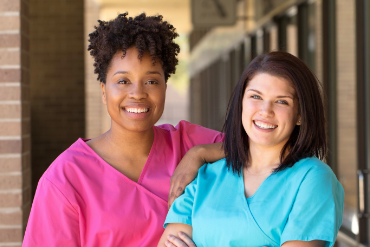 Increased Staff Satisfaction
Your Team Will Appreciate The Increased Focus On Their Primary Role As Caregivers, As Opposed To Simply Being Record-Keepers.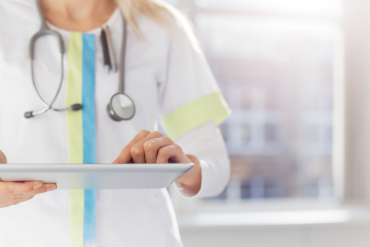 Reduced Management Stress
With An Efficient EMR Platform On Your Side, You Will Experience Fewer Frustrations As It Works To Facilitate Your Tasks Rather Than Impede Them.
Optimizing Office Workflow Efficiency
Eliminate The Hassle Of Managing Orders, Faxes, Medications, Documentation, And Patient Administration. The User-Friendly Administrative Tools Of Hospiceworks Empower You To Concentrate On The Financial Health Of Your Hospice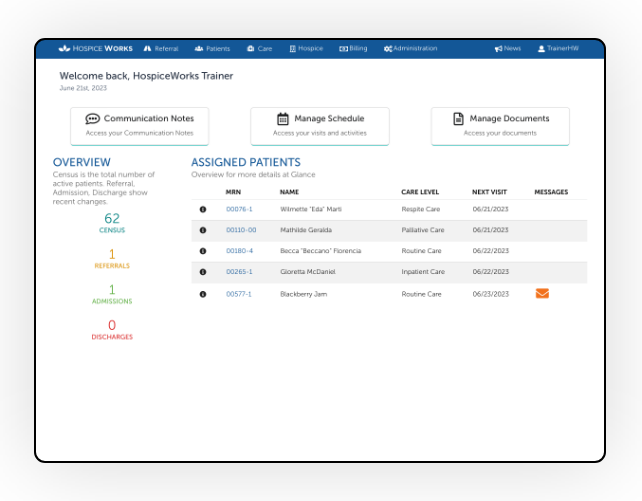 Surpassing Regulatory Compliance
Our System Automatically Tracks Trends, Exceptions, And Incidents. Essential Information Remains In A Prominent Position To Prevent It From Being Overlooked Or Slipping Through Administrative Gaps.
Enhancing Accounts Receivable Management
Accelerate Your Claims Submission To Medicare, Medicaid, And Private Insurance With Convenience And Speed. We Conduct An Extensive Internal Billing Audit On Each Patient Claim Prior To Forwarding It To The Clearinghouse, Ensuring Accuracy And Efficiency.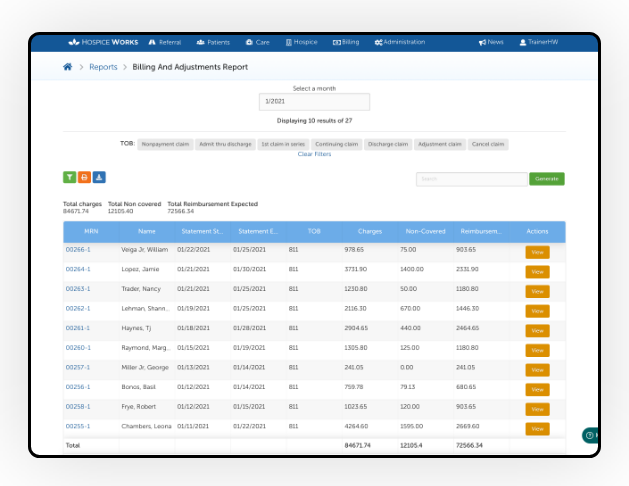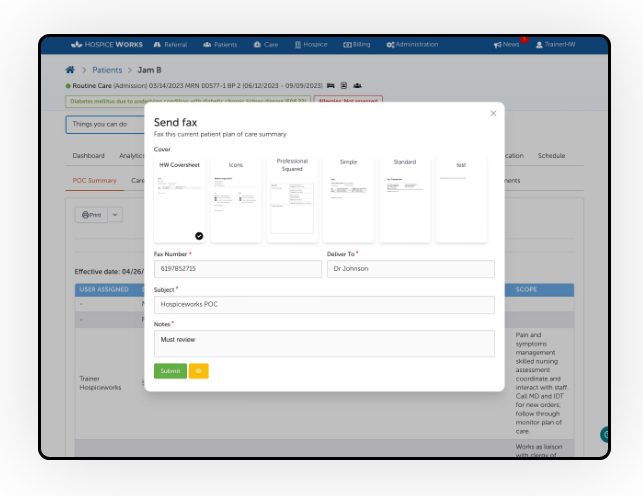 Standardized High-Performance Solutions
Our Cloud-Based Solution Is Not Only Swift And Reliable But Also Offers A 99% Uptime Guarantee. We Provide HIPAA-Compliant Secure Electronic Faxing Along With Integrated Document Management To Meet Your Operational Demands.
With HospiceWorks, the focus is back where it should be - on allowing you to provide the best care for patients.
Request A Demo Today And See How Hospiceworks Can Help Your Hospice Agency Provide Exceptional Care To Patients While Improving Staff Satisfaction.